Maturity Institute Orientation
MIO: our introductory programme for aspiring maturity professionals
"I was fortunate to have been given the opportunity to attend an orientation with MI. It was packed with ideas, suggestions and improvements based on the premise of improving the results of an enterprise with a focus on human governance, social responsibility and the environment."

Nick Ford, Chief Operating Officer. WIS International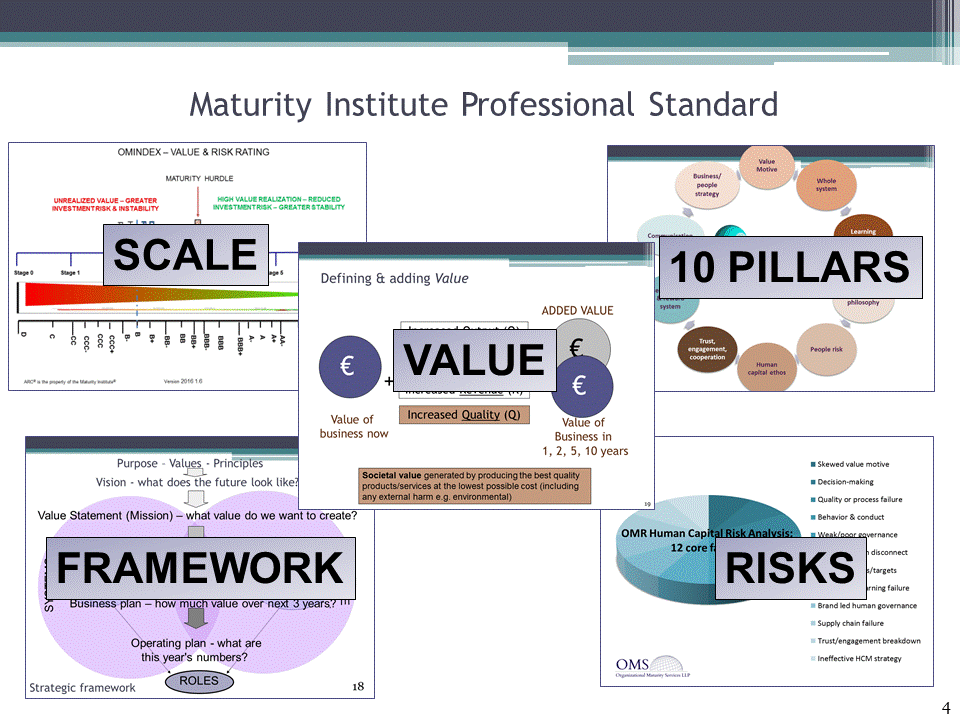 The videos of the four sessions that comprise the Maturity Institute Orientation are now available to order for £175. Please contact Paul Kearns for further details or order directly here.
The complete MI Orientation Package (total cost £575) covers tuition, MI Membership (Affiliate – MIA designaton) and initial membership fees. The tuition is comprised of five online tutorials:
Session 1: Rating Organizational Maturity
Session 2: MI's 10 Pillars
Session 3: MI Framework
Session 4: People Risk
Case study webinar video – Novo Nordisk and how they were rated
The MI Orientation is our introductory program for those wishing to develop organizational maturity and human governance expertise and integrate it into their own professional practice
Find out what you will learn from our short video about seeing and observing how companies govern and manage their human capital. You can also obtain our information sheet .
MI sets the very highest professional standards (see the MI Professional Standard) and encourages active membership. We also provide ongoing support for our members, including continuing professional development. If you would like to consider an MI Orientation, please contact us and provide the following:
A brief bio and CV/Resume
What attracts you to becoming an MI professional?
What you believe you can contribute to our emerging field of practice?