Joint MI/IMA Webinar: Integrated Reporting : Filling the gaps with Organisational Maturity Rating
Joint MI/IMA Webinar: Integrated Reporting : Filling the gaps with Organisational Maturity Rating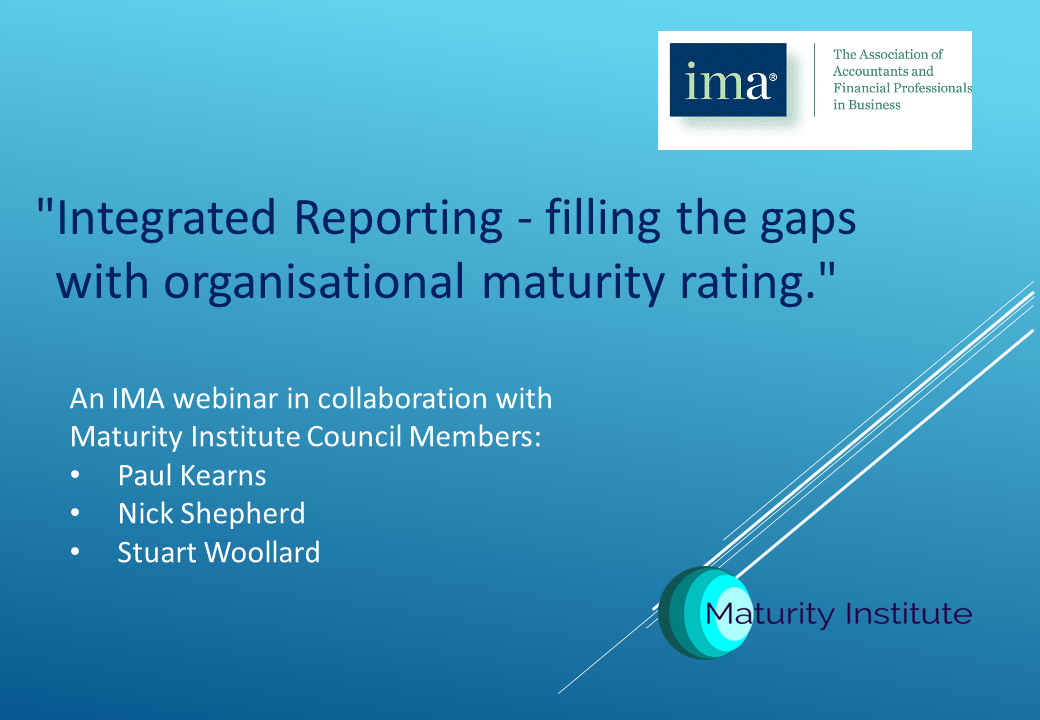 The Maturity Institute is very pleased to have been given the opportunity to present a webinar for the IMA (the Association of Accountants & Financial Professionals in Business) on the topic of integrated reporting (<IR>); with a particular focus on some of the key elements that can be included through an OMR (organizational maturity rating). The OMR itself, based on MI's OMINDEX and its OM30 instrument (a set of 32 questions) can then be used to construct a whole system picture for company reporting; that satisfies all of the requirements of integrated reporting.
Click on the image above for free access to the webinar recording. (Note. you will be prompted to download a Webex file to watch 'nbr2player.msi')
We would like to thank Chris Vincent and Narnesha Pawliczek of IMA's NY-Ontario chapter for organizing this webinar.
If you have any difficulty accessing the webinar please contact us