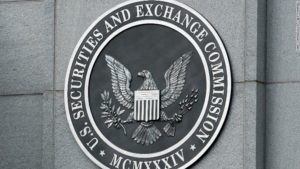 The Maturity Institute recently responded to a petition submitted by the Human Capital Management Coalition, a collaboration of 25 pension funds representing over $2.8Trillion in pension assets.
Meredith Miller, Chief Corporate Governance Officer for the UAW Retiree Medical Benefits Trust, who leads the HCM Coalition effort said of the petition: "The ability to effectively harness and apply the collective knowledge, skills, and experiences possessed by each individual in the workforce is essential to long-term value creation and is therefore material to investors evaluating a company's future performance. Current disclosures leave investors with an incomplete picture of how well companies are seizing opportunities and managing risks."
Our response urges the SEC to be cautious in its approach. Our recent series of posts on the potential for meaningless and misleading metrics to be reported by companies identifies the damage that bad measures can create. OMS LLP, MI's accredited Organisational Maturity Ratings provider and creator of the OM30 organisational health diagnostic, has separately proposed that the SEC recognise this important instrument (now freely available as one of our global standards).
Many human capital reporting initiatives during the last 20-years have failed, yet these efforts continue, highlighting that stakeholder appetite for better company insights remains stronger than ever. It is now time to adopt a different, more sophisticated and whole system approach to this complex area. By doing so, organisations can begin to understand the latent potential that exists in their human capital for long-term value creation.
For more information please contact paul.kearns@maturityinstitute.com