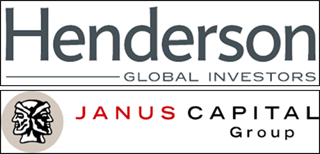 An extract from the latest HG Briefing – how much value could active fund managers add if they understood the value of human governance?
Henderson/Janus merger begs the bigger question of maximising shareholder value?
 Business Wire (a Berkshire Hathaway company) has reported a possible "shareholder rights" challenge to this proposed merger to ensure Janus' directors are "undertaking a fair process to obtain maximum value and adequately compensate its shareholders." This begs a more fundamental question of whether Henderson and Janus are already doing their best to produce maximum value; irrespective of any merger? A regular S&P (SPIVA US Scorecard) survey recently found that 90.2 per cent of the actively managed US mutual funds "failed to beat the market over the past year".
Other stories in the latest edition:
The Banking Scandal Chronicles: Wells Fargo, RBS and Deutsche Bank
ASOS' statement of the blindingly obvious on human governance – but what to do?
ING – counting the human cost of failed business strategy
If you would like a free copy of the latest HG Briefing and be added to the subscriber list please contact stuart.woollard@omservices.org