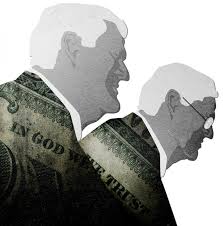 The Maturity Institute is very pleased to announce the launch of its major project entitled 'Value & CEO Remuneration in a Mature Organization' to establish a global standard for CEO remuneration. MI is perfectly placed to initiate such a project as we are an independent, not-for-profit, multi-disciplinary, professional development institute whose goal is maximum societal value through effective human governance and improving human capital management capability. MI has already set its standards on organizational maturity, human governance and strategic management. Now, developing a principled, evidence-based, value-driven standard for determining CEO pay is a significant step towards achieving our long-term goals.
MI's Project Lead, remuneration expert, John Mansfield* of RMS  said:
"I am very pleased to be working with MI on this project. It is a ground-breaking initiative with great potential to add value."
MI welcomes expressions of interest and offers of sponsorship for this major, ground-breaking project from any appropriate parties seeking active involvement or access to the full research report, analysis and findings.  For further details please contact Paul.Kearns@maturityinstute.com
* John manages Remuneration Management Services (RMS), a specialist remuneration consultancy which he founded in 1993. In addition to providing a full range of remuneration consulting services, John recently designed and developed a software program for auditing compliance with international remuneration principles and best practices. It has been endorsed by the Institute of Internal Auditors South Africa. See RMS website www.rms.co.za. He has a BA degree in Economics and Psychology from the University of Cape Town, is married and lives in Johannesburg, South Africa.