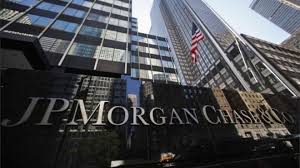 MI is proud to announce the commencement of our major, groundbreaking project to report on Governance and Culture in the Banking Sector. This will cover over 20, globally important, banking institutions. We have already used our research template to prepare a summary of our findings for JP Morgan Chase; the first bank to be rated under the terms of this project. The summary presents a compact overview to illustrate the nature of an individual bank with three key measures indicating its general 'health' and value to society at large:-
OMR (OMINDEX rating)
TSV score (total stakeholder value)
Risk factor
The figure below highlights that JP Morgan's OMINDEX "B" rating is significantly below its S&P 'A' rating and identifies an organization that is performing at a sub-optimal level and is carrying a high level of material business risk:
"JP Morgan's statement of purpose: "First class business… in a first class way." is contradicted by strong evidence of business conduct that continues to cause reputational damage." – JP Morgan Chase research summary, March 2017 (OMR B, Total Stakeholder Value 0.53; Risk Factor 63%)
Our research summaries will be shared with our project partners for each of the banks we cover in the main report and will not be made publicly available. The final, publicly available, report will be launched before the summer and will be a higher-level overview of our findings and analysis for the whole sector (with selected examples used to highlight specific issues as per our project proposal).
If you would like more information about becoming a project partner or the work that is being carried out, please contact stuart.woollard@omservices.org .